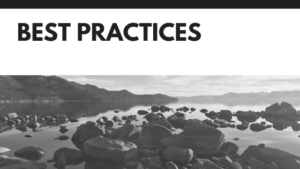 I have had many past clients reaching out to me over the past several days to see about looking at property so that they might be better positioned to jump if the market starts to take a downturn. Nevada was first to declare a statewide "shelter in place" order and California followed suit a few days after. There haven't been any guidelines aimed specifically at the real estate community so I have had to piece together what seems to be the safest and most pragmatic course of action.
I will show property during this crisis but plan to abide by social distancing rules. With the recommended six feet of distance between myself and clients. This will probably involve some shouting down hall ways. After I leave the house I will take a clorox wipe to the door knobs and lockbox. Out of an abundance of caution I will only show properties that have been vacant since the beginning of the outbreak.
Some clients have asked about the current state of the market in the South Lake Tahoe area. Well priced homes are still selling quickly and there haven't been any significant price drops so far. The volume of new listings has dropped and we will see what the next week has in store for our market. Virtual tours are being offered by several agents to help buyers view the properties from a distance.